IMMERSIVE TRAVEL
ADVENTUROUS FUN ON DEMAND
LET YOUR IMAGINATION SET THE STAGE
Learn how VRenity is transforming the travel & hospitality industries with virtual reality like you've never experienced before.
VIRTUAL REALITY JUST GOT REAL
Describe where they want to be and feel transported to wherever your imagination takes you with 5K high-definition displays and bilateral stimulation that creates an illusion of being there.
Kids can't decide where? No problem, the latest video rendering AI technology allows users to change scenes on-demand.
Designed to bring out the child in us all
"I think VR should be a communal experience, that brings us together and let's our inner child explore."
Nolie MacDonald VRenity, CEO
FEAR OF FLYING?
Overcome the Anxiety of Air Travel with CLEAN AI's Immersive Virtual Reality Experiences. Our state-of-the-art VR solutions transport you from the confines of an aircraft to serene, picturesque landscapes, effortlessly melting away the fears associated with flying. By immersing users in a calming environment, we distract the mind from triggering the fight or flight response. Journey through azure skies without the weight of anxiety, allowing for a peaceful and transformative flight experience.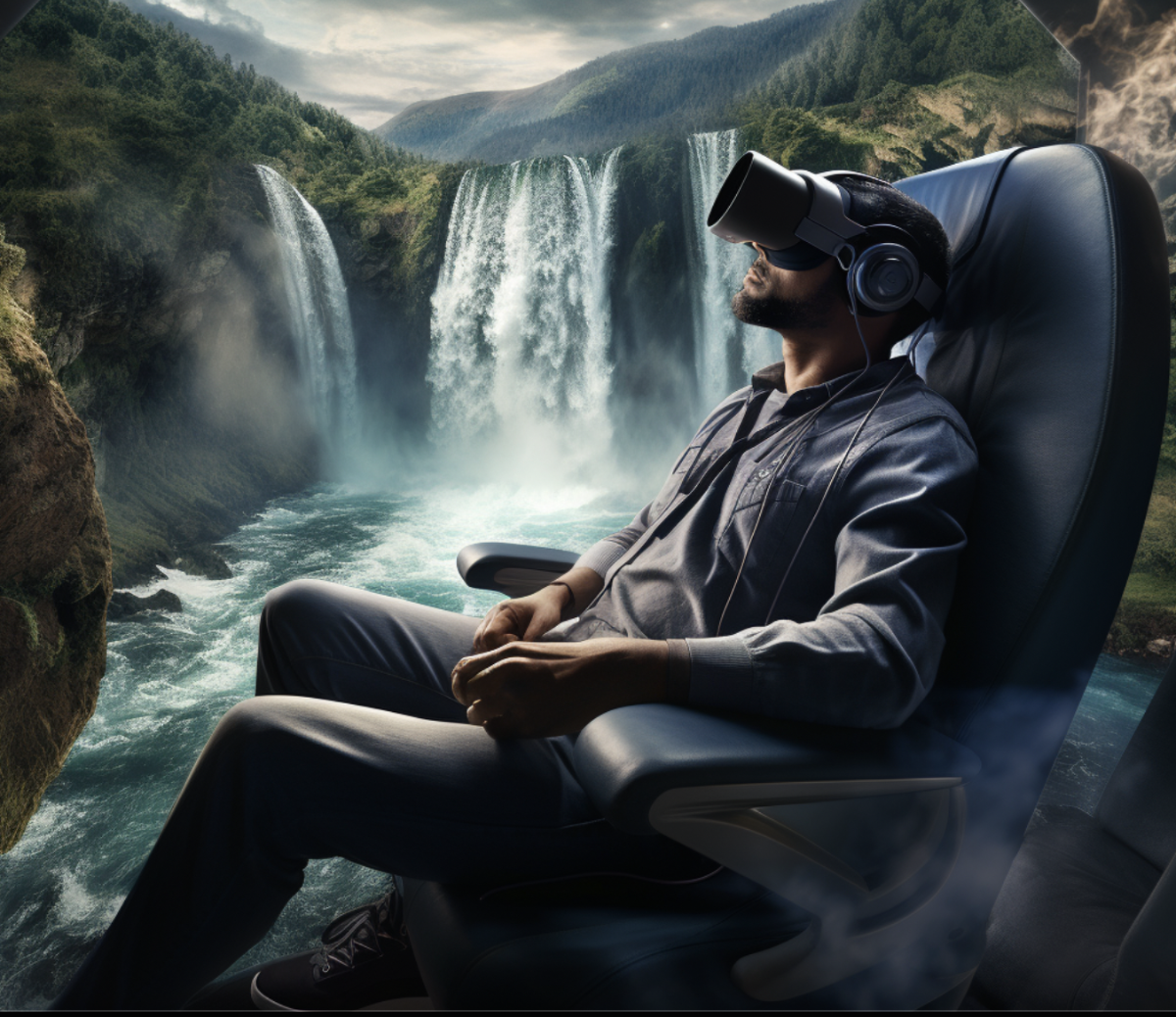 EXPERIENCE BEFORE YOU GO
Preview Your Next Adventure with CLEAN AI's Immersive Virtual Reality. Before you even pack your bags, our VR experiences transport explorers to their desired destinations, offering a vivid preview of the wonders that await. This unique sneak peek allows you to traverse locales virtually, identifying must-visit spots and crafting an itinerary tailored to your unique interests. With CLEAN AI, you can embark on a journey that's personalized from the very start, ensuring every moment of your trip resonates with your spirit of exploration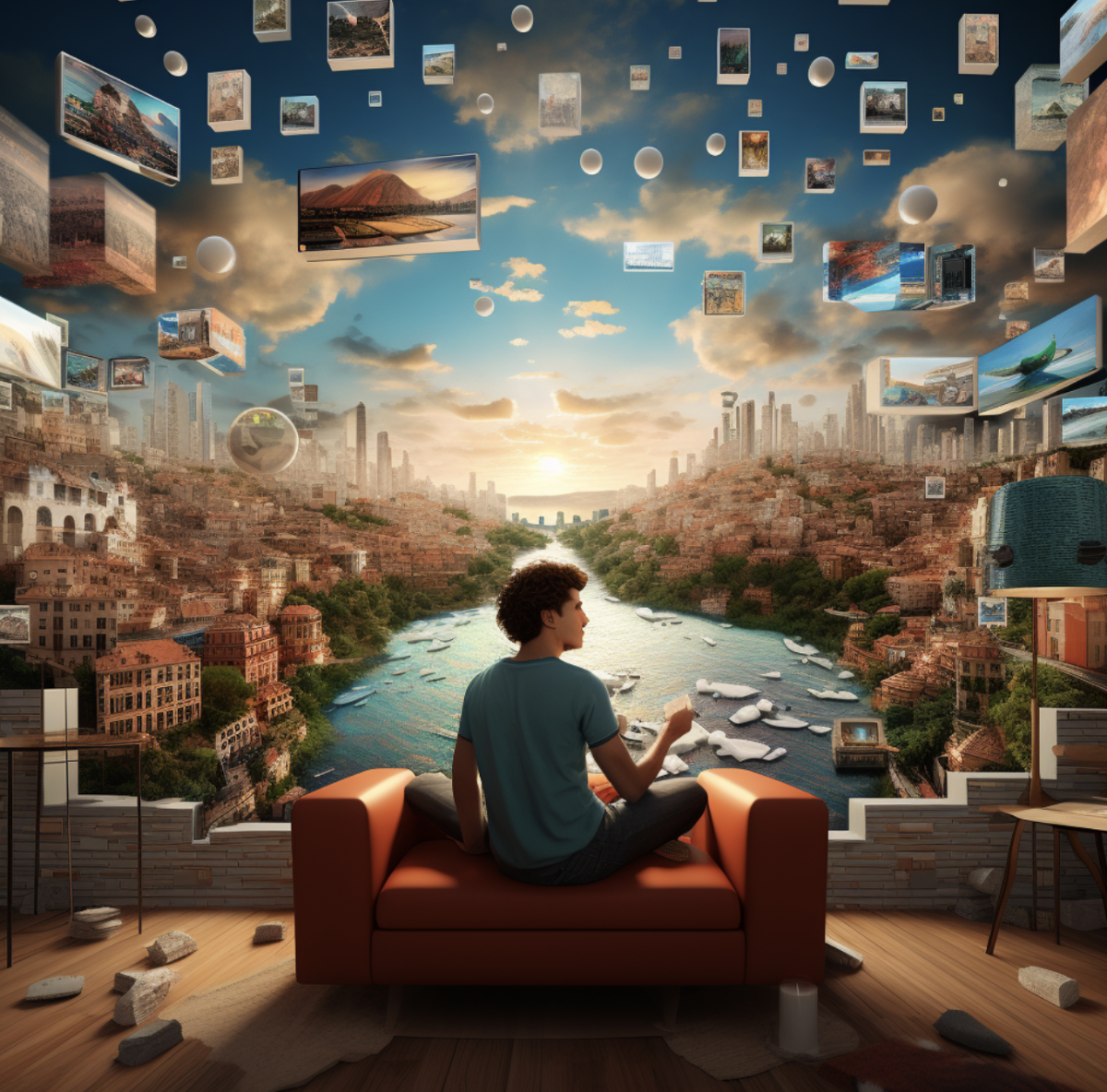 Let the fun begin
JOIN OUR MAILING LIST TO STAY UP TO DATE ON THE LATEST CLEAN AI INNOVATION.
JOIN NOW